by Broncos Sports Information Department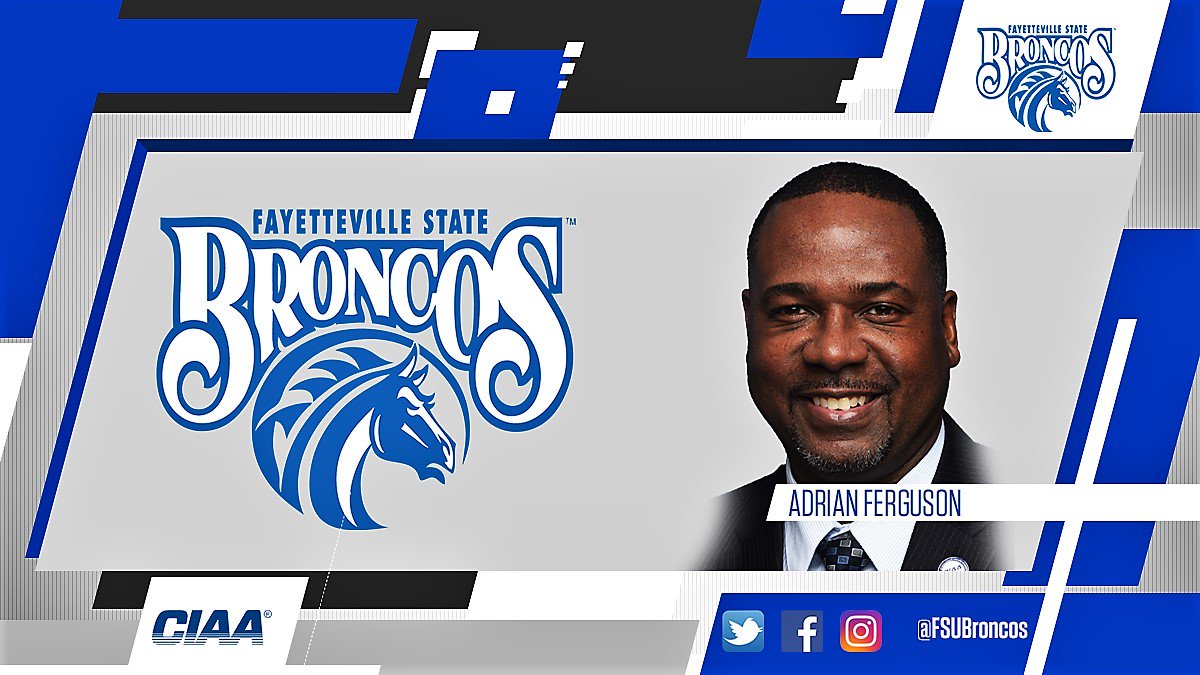 Fayetteville, NC – Fayetteville State University has hired Adrian Ferguson as the Broncos sports information director.
Ferguson returns to the athletics department after serving as the associate commissioner for media relations at the Central Intercollegiate Athletic Association. Before his stint with the CIAA, he was the Broncos SID from 2008 to 2014.
"It's an honor to have this opportunity to return to the Broncos' campus and join a staff that is on the cusp of making a huge impact in the Fayetteville community, conference, and Division II," said Ferguson.
During his period with the Broncos, Ferguson was honored the 2014 Fayetteville State University Second Runner-up Staff Member of the Year and the CIAA's 2009-10 John Holley Sports Information Director of the Year, his second time receiving the honor.
He was instrumental in maximizing the usage of Luther 'Nick' Jeralds' video board and enhancing the Broncos game-day experience. FSU's presence online with live statistics and the video streaming of games, interviews, and highlights was a draw to the University.
With 20 years of experience within sports information, Ferguson has worked within the CIAA at Winston-Salem State and has also had two stints at his alma mater Livingstone. The Blue Bears inducted Adrian Ferguson into its 2010 Athletics Hall of Fame as a student-athlete, coach, and administrator.
He previously served as president of the CIAA Sports Information Directors' Association and has been a member of the North Carolina Sports Information Directors Association (NCSIDA) College Sports Information Directors Association (CoSIDA), Black College Sports Information Directors Association (BCSIDA) and the CIAA Management Council.